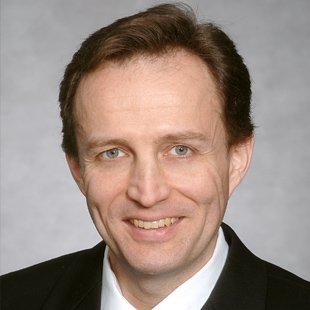 R. John Azimi is licensed to practice law in both Missouri and Kansas and has over fifteen years of experience serving individuals and large corporations with their legal needs. Prior to starting his own practice, John worked at Shook Hardy & Bacon for eight years where he helped successfully defend major retail and pharmaceutical companies engaged in complex litigation against multimillion claims—and even one that was over a billion dollars.
Before joining Shook, he served as of counsel for a St. Louis law firm, and was the supervisor of Jackson County's Records Center, where, among other duties, he and his staff accommodated requests from the media, government agencies, title companies, and the public as permitted under the Freedom of Information Act. He also gained experience in property and contract disputes, professional malpractice litigation, and tort proceedings while serving as a law clerk and working for two boutique litigation firms. During law school, he interned with the U.S. Bankruptcy Court, Western District of Missouri.
John, however, has always found and continues to find greater fulfillment helping people on an
individual basis. Adoptions and guardianships are among his favorite undertakings— especially for children with special needs.
He also finds satisfaction fighting for and obtaining fair judgments for people who have suffered injuries or who have sustained serious losses due to the actions of others. In addition to personal injury claims, John has brought multiple consumer class actions under the Missouri Merchandising Practices Act against major U.S. and foreign corporations and has successfully resolved them.
In addition, he takes a special interest aiding others plan for death or disability by structuring their trusts, wills, and estates. He can also guide you through the difficult times of divorce and child-custody disputes, help you navigate immigration laws, and fend off that pesky traffic ticket.
John also enjoys giving back to the community in many ways. He has provided a wide range of pro bono services ranging from assisting victims of the 2011 Joplin tornado with landlord/tenant issues, to rendering adoption and guardianship services for those in need. Due to his substantial pro bono service, he has earned a place on the Missouri Pro Bono Wall of Fame for four consecutive years.
In addition, he has taught Legal Writing, Legal Research, Legal Interviewing and Investigation, and Bankruptcy at the Kansas City Kansas Community College. He has also helped presented CLE seminars on various legal issues. 
John is an active member of his church and has volunteered in a variety of roles. His favorite role was that of Scoutmaster. For nearly four years, he was a Scoutmaster and Cub master, and helped the boys in his Scout troop earn the coveted rank of Eagle. In addition, he helped raised over $5,000 for his scouts through fundraisers, work projects, and food donations. He also led clothing and goods drive to assist children with special needs.
136 E. Walnut, Ste. 300, Independence, Missouri 64050
Family Law
We aim to support families in resolving their own disputes. We ensure professional consultancy and result.
Criminal Law
You have rights. You have freedom. We can help you protect both in the event you are charged with a crime.
Estate Planning
We can help you preserve your family's financial and property assets, and give you peace of mind.
Personal Injury
If you have been injured as a result of someone's negligence, we can help you get what you deserve.
Probate
We'll help you through the difficulty of having a loved one pass away, and the accompanying legal confusion.
Guardianship
We get how difficult it can be when your parents can no longer take care of themselves. We can help.